Former President John Dramani has taken President Akufo-Addo to the cleaners accusing him of attacking his critics.
He says the President has been Ghana's worst President in handling criticisms.
In an address at his 'Ghana at the Crosasroads' lecture, he said: "I have cautioned that the penchant for unjustified arrests, detentions and prosecutions pose a great threat to the freedom of citizens as enshrined in the 1992 Constitution and will mar our good standing as a serious democracy".
According to him, no government in Ghana's history has demonstrated "a lack of democratic temperament, in dealing with issues of dissent and public criticism, than the one headed by President Akufo-Addo".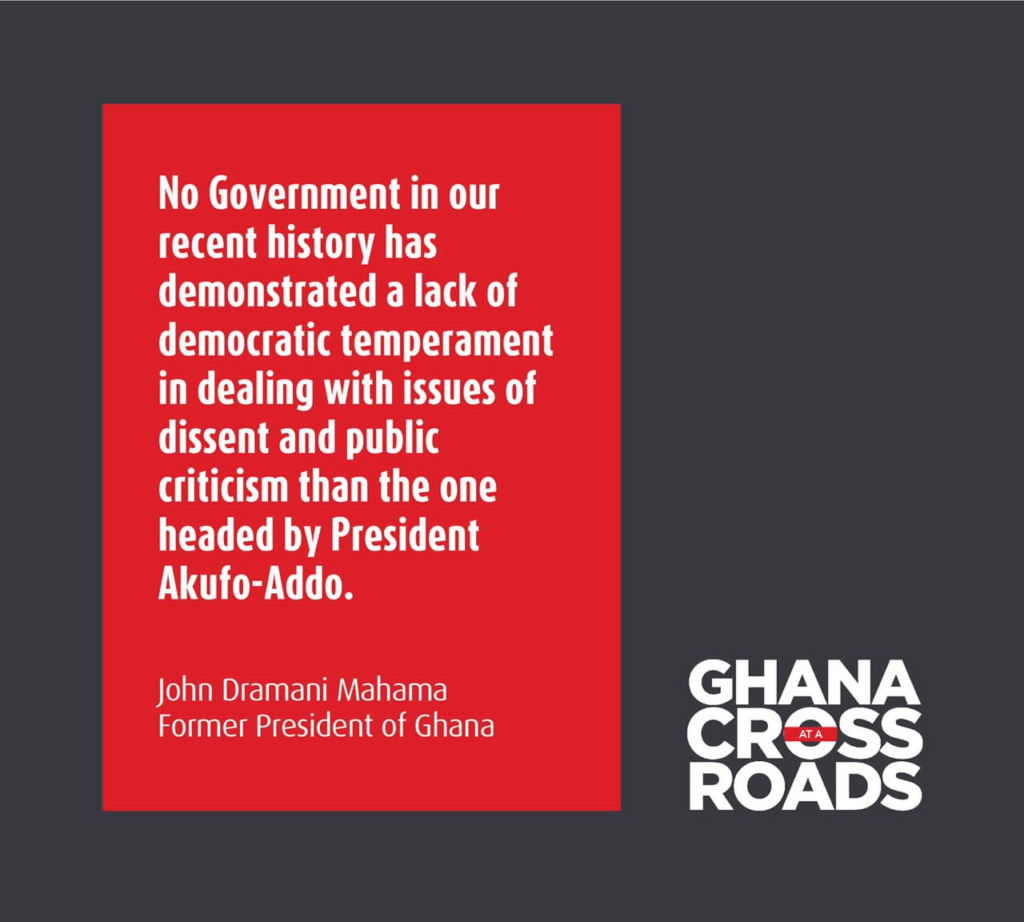 "For the first time under the fourth republic, eight Ghanaians were brutally gunned down during elections in 2020 by agents of the state and government and yet no action has been taken against the perpetrators.
He further asserted that the New Patriotic Party (NPP), found their way into power, after lying to the Ghanaian people.
According to Mr. Mahama, the NPP came into office through the use of lofty promises and unrealistic campaign messages.
Mr. Mahama said the deception which was employed by the NPP to win power, has been exposed by the current disparity between what the party promised to deliver and the current state of affairs.
He, therefore, wants Ghanaians to change the narrative and save the country from the NPP.
"Sitting on the fence is not an option in nation-building. History will not remember us kindly if we accept the gradual degradation of our society and do not make an attempt to inspire ourselves to make a difference in our generation. We must join hands to ensure that we restore our nation on the path to prosperity and opportunity for all our people", he added.
By: Rainbowradioonline.com/Ghana