The Minority Members on the Appointments Committee of Parliament have withdrawn their consent for the approval of the three other nominees of President Akufo-Addo.
The three appointees are security sector ministers-designate.
The nominees are Kan Dapaah, for National Security, Dominic Nitiwul for Defence, and Ambrose Dery for Interior.
The three nominees had already been approved by the NDC MPs on the committee but they have withdrawn their approval.
The Minority reached the decision after a caucus meeting held today, Wednesday, March 3, 2021.
The National Communications Officer for the opposition NDC Sammy Gyamfi had expressed disappointment about the decision by Minority MPs on Parliament's Appointments Committee to approve Defence Minister-designate, Dominic Nitiwul, Mr. Ambrose Dery and the National Security Minister-designate Kan Dapaah.
Mr Gyamfi said the decision was very unpopular and "goes against everything our rank-and-file have voted and toiled for."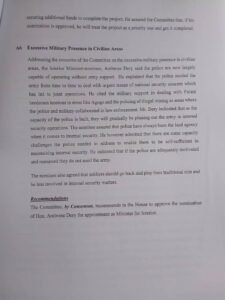 By: Rainbowradioonline.com