The Volta Regional House of Chiefs has expressed their displeasure over what they have described as derogatory contents of some textbooks which denigrate Ewes.
It is the view of the Chiefs that the characterisation of Ewes in the book is reprehensible.
The House of Chiefs further wants the books to be withdrawn from our schools and publishers sanctioned.
Read the full statement below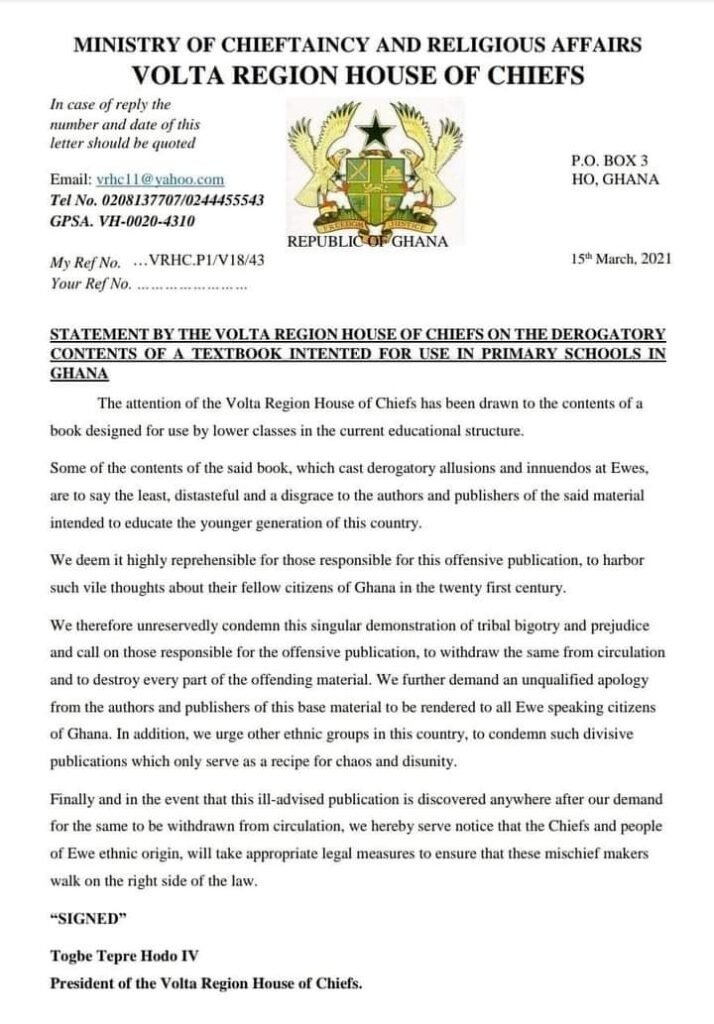 By: Rainbowradioonline.com