A US envoy has arrived in Tel Aviv for de-escalation talks as unrest between Israel and the Palestinians continues.
Hady Amr will take part in talks with Israeli, Palestinian and UN officials and reinforce what US diplomats said was the need for a "sustainable calm".
Israeli air strikes on targets in the Gaza Strip killed 10 people on Saturday, while Palestinian militants there fired rockets into Israel.
This week's violence in Gaza and Israel is the worst since 2014.
At least 150 people have been killed in Gaza and the West Bank, and eight in Israel, since the fighting began.
Most of the Palestinian deaths occurred in Gaza but on Friday clashes spread to the West Bank, where 11 Palestinians died and hundreds were injured. Israeli forces used teargas, rubber bullets and live fire, as Palestinians threw petrol bombs.
Saturday is the day when Palestinians commemorate what they call al-Nakba, the Catastrophe. It marks the displacement of hundreds of thousands of Palestinians who were forced or driven from their homes in the Arab-Israeli war which began the day after Israel's declaration of independence in 1948.
The prospect for more trouble on Saturday is very real, BBC diplomatic correspondent Paul Adams says.
What is the latest on the fighting?
Ten people died in the Gaza Strip on Saturday, with seven killed by an Israeli air strike at a refugee camp west of Gaza City, sources told the BBC.
A five-month-old baby is said to be the only survivor of that strike, found trapped in the rubble next to his dead mother. A number of people were also reported missing.
Akram Farouq, 36, dashed out of his home in Gaza along with his family after a neighbour told him they had received a call from an Israeli officer warning their building would be hit, Reuters news agency reports.
"We haven't slept all night because of the explosions, and now I am out in the street with my wife and children, who are weeping and trembling," he said.
An estimated 10,000 Palestinians have left their homes in Gaza since Monday because of the conflict, according to the UN.
Israeli officials reported about 200 rocket launches from Gaza overnight, with homes hit in the cities of Ashdod, Beersheba and Sderot.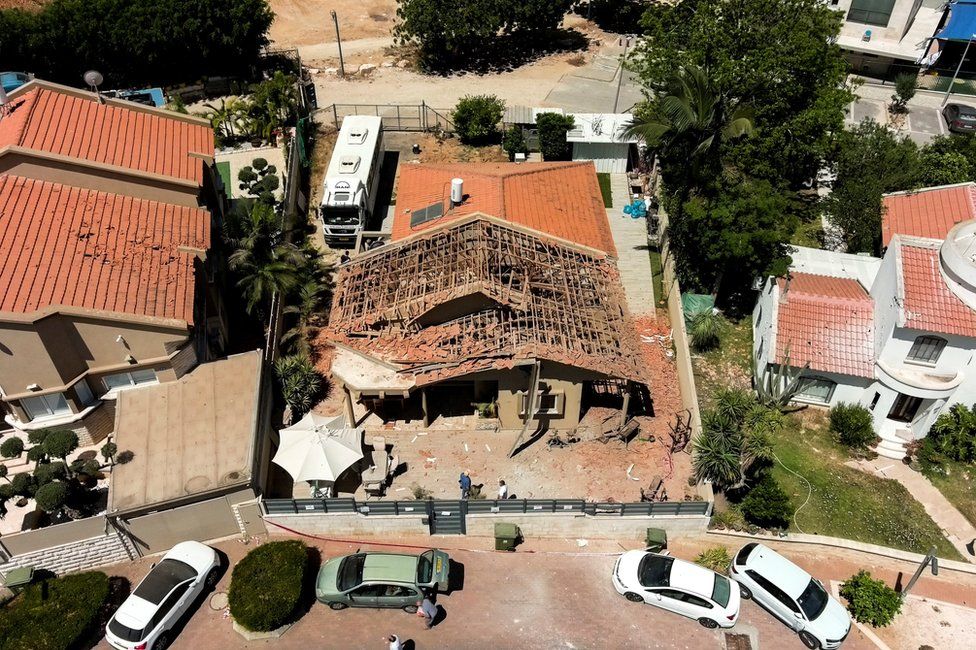 In Beersheba, 19 people were taken to hospital after getting slightly hurt while running to shelters, and three suffered from shock, The Times of Israel reports.
Israel has said a ground offensive in Gaza is one option being considered but a decision has yet to be made.
What is the US envoy seeking to achieve?
Mr Amr's arrival comes ahead of a UN Security Council meeting on Sunday. The US embassy in Israel said the aim of his trip was to "reinforce the need to work toward a sustainable calm".
US President Joe Biden's administration has had to rapidly step up its game on the diplomatic front without a full team in place: there is not even a nominee yet for ambassador to Israel.
Mr Amr is a mid-level diplomat without the kind of rank held by special envoys in previous US administrations, the BBC's Barbara Plett Usher says.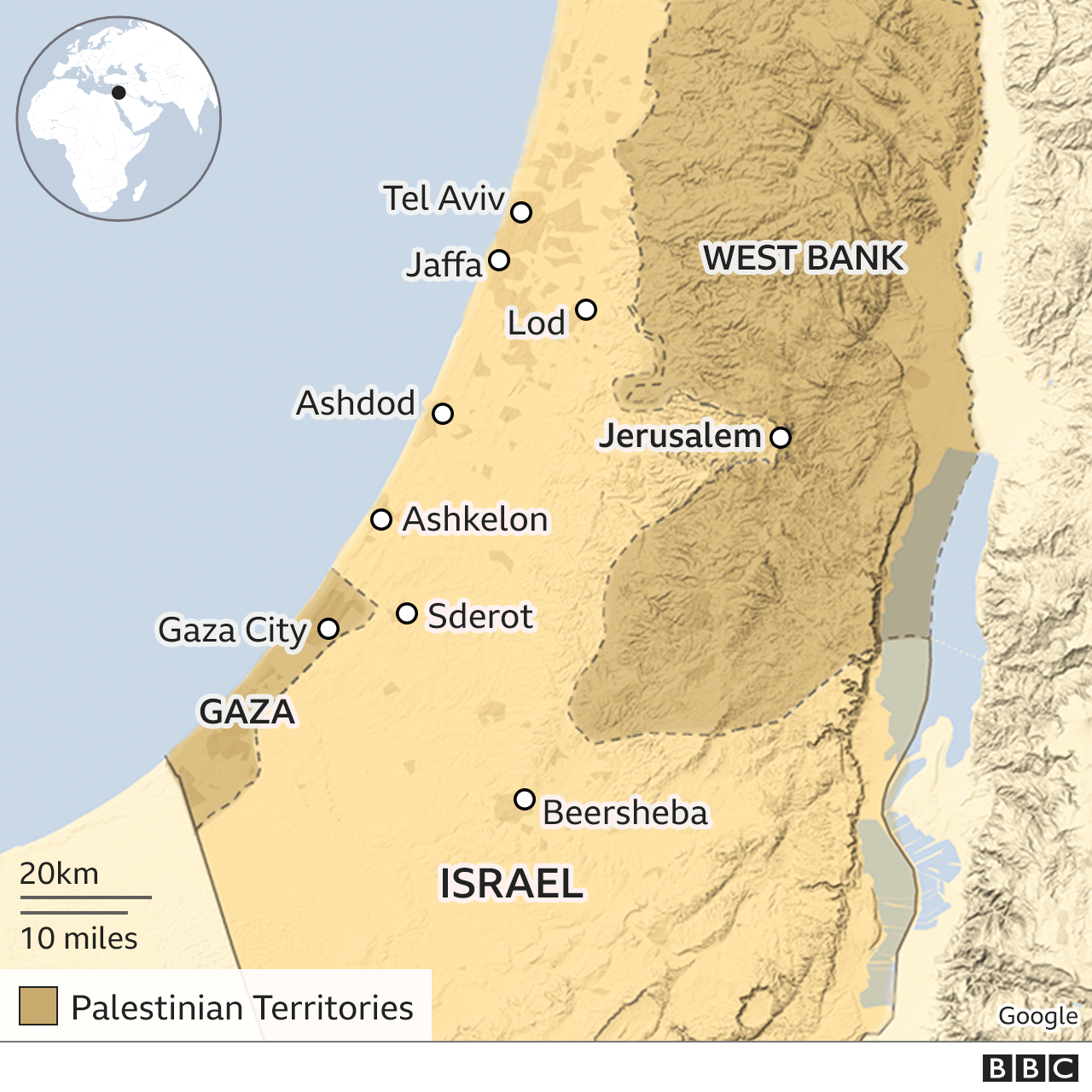 Martin Indyk, who served as US ambassador to Israel during the Clinton administration, believes there is a good chance the fighting will cease soon.
"I think that both sides have limited objectives and they're essentially reaching the point where it doesn't make sense, for either Hamas or [Israeli Prime Minister] Netanyahu, to continue this war," he told BBC News.
But veteran Palestinian politician Hanan Ashrawi says she does not hold much hope that Mr Amr's involvement will lead to a stop in the fighting.
"Biden waited for a whole week before he sent a third, fourth-level, not even a third, fourth-level civil servant and you think the Israelis are going to listen?" she told the BBC.
"The Americans delayed the Security Council meetings. I think this is a sort of pro forma thing. If they really mean business then they can, at the highest level, come out and say 'stop the shelling, stop the killing'."
Source: BBC