The Chief Executive Officer of the Atta-Mills Instituted has eulogised his former boss, late Prof. John Evans Atta-Mills who was buried on August 10, 2012.
Today marks exactly nine years since the late Atta-Mills was buried at the Aseomdwee Park, which is currently undergoing a facelift to bring it to its original design.
He expressed strong optimism the ongoing redevelopment of the Asomdwee Park would be completed and commissioned in 2022 by President Akufo-Addo to help commemorate the 10th anniversary passing of his former boss, who he worked for as the director of communication at the presidency.
"9 Years ago today, August 10, 2012, His Excellency President John Evans Atta-Mills was laid to rest by the Good People of Ghana @ the Asomdwee Park. Next year will be the 10th Anniversary and, in collaboration with the Atta-Mills Institute (AMI), His Excellency President Nana Addo Dankwa Akufo-Addo shall commission the fully built Asomdwee Park, as a National Edifice befitting the Final Resting Place of our only President who passed-on while in Office. May the good soul of a good man continue to rest well in the bosom of the Good Lord," he said.
The ruling New Patriotic Party (NPP) is currently redeveloping the part after eight years of neglect.
The burial place of the late president is being redeveloped into a befitting national monument.
The GHc4.4-million Asomdwee Park Redevelopment Project, which involves general maintenance of the park, refurbishment of dilapidated buildings and the provision of drainage infrastructure.
Other works include the construction of a mast and a protective wall and the laying of new pavement.
Mr. Anyidoho has consistently expressed gratitude to the government for taking the bold step to transform the Asomdwee Park into a national monument.
He believes the gesture by the government was an indication that the late former President lived a life that focused on national unity and development.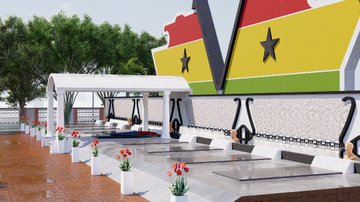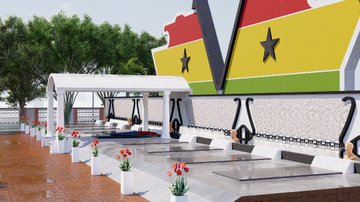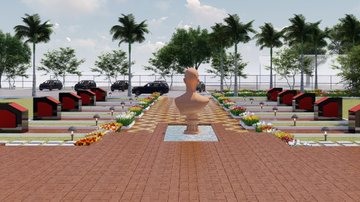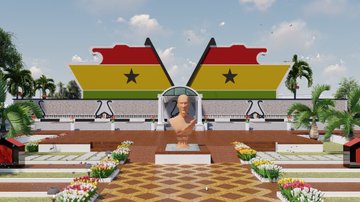 By: Rainbowradioonline.com