Seven people have been killed in a suspected arson attack at a law firm in the South Korean city of Daegu.
At least 46 people were also injured in the fiery explosion in an office building near the city's District Court on Thursday morning.
Police said they were investigating the cause of the attack but believed it may have been an act of arson.
The suspected perpetrator, a man in is 50s, had died at the scene, officials said.
More than 150 firefighters were deployed to the central location shortly after the blaze broke out around 10:55 local time (01:55 GMT).
Crews put out the fire within 20 minutes, officials said.
Most of the injured were taken to hospital with afflictions linked to smoke inhalation.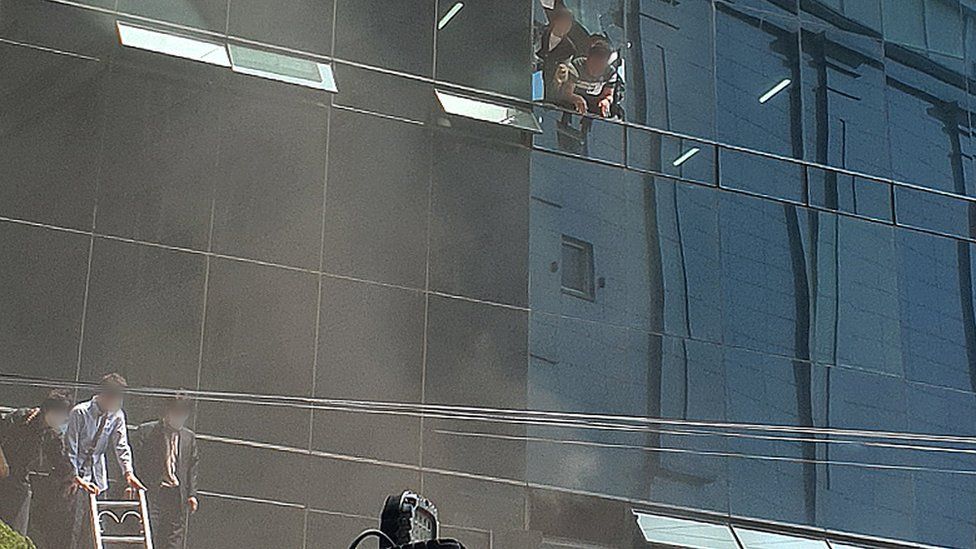 Police have launched an investigation. CCTV footage of the office showed the alleged perpetrator entering the second-floor office with materials, BBC Korean reported.
Local media reported that he had filed a complaint at the lawyer's office prior to the attack.
Source: BBC