The Roads Minister has revealed he would spend the night on the Accra-Tema motorway to ensure it is reopened to traffic tomorrow.
He said this while inspecting work on Wednesday, June 15, he was confident that the deadline will be met.
According to him, he cannot enjoy his "comfortable home" at the time his engineers are working tirelessly to complete the repair works on the road.
"I will spend the night here with my group, and we plan to open this stretch to traffic at 6 am on Friday. Insha Allah."
"We will do everything possible. In a crisis like this, cost is immaterial. After that, we will sit down and put together the cost of this project to come out with value for money. We will not unnecessarily overspend money," he said.
Repair works are ongoing on the Tema Motorway and would be reopened to traffic on Friday, June 17, 2022.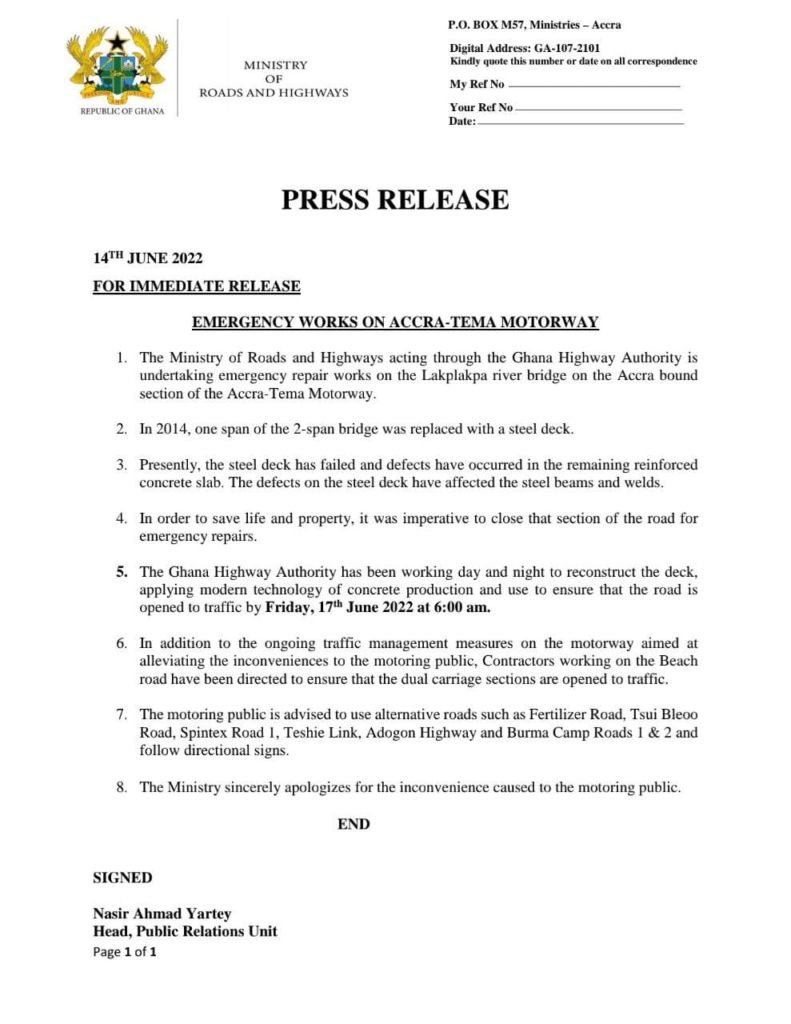 By: Rainbowradioonline.com/Ghana