Ukraine says it urgently needs more weapons from its Western allies to defend itself against Russia.
Foreign Minister Dmytro Kuleba said more atrocities against civilians like in Bucha could happen if Ukraine doesn't quickly get more military aid.
Nato foreign ministers are meeting today in Brussels where they will discuss military aid to Ukraine.
Russia has warned that "pumping weapons into Ukraine" will have a "negative effect" on peace talks.
"My agenda is very simple. It has only three items on it: weapons, weapons and weapons," Mr Kuleba said before a meeting with Nato foreign ministers on Thursday.
Although Ukraine is not a member of Nato, it is being supported by the alliance and many Nato countries are already supplying Ukraine with weapons.
"The more weapons we get and the sooner they arrive in Ukraine, the more human lives will be saved, the more cities and villages will not be destroyed, and there will be no more Buchas," Mr Kuleba said.
Bucha is the town near Kyiv where reports have emerged in recent days of horrific violence committed by Russian soldiers against local residents.
Mr Kuleba added: "I think the deal Ukrainians are offering is fair: you give us weapons, we sacrifice our lives and the war is contained in Ukraine. This is it."
Nato secretary general Jens Stoltenberg said the alliance was already supporting Ukraine, but promised Moscow would be left in no doubt over "our readiness to protect and defend all allies".
"We will address the need for more air defence systems, anti-tank weapons, lighter but also heavier weapons and many different types of support to Ukraine," Mr Stoltenberg said on Thursday.
Over 30 countries including the UK have provided military aid to Ukraine, including €1bn (£800m) from the EU and $1.7bn (£1.3bn) from the US.
So far Western supplies have been limited to arms, ammunition, and defensive equipment like anti-tank and anti-aircraft missile systems.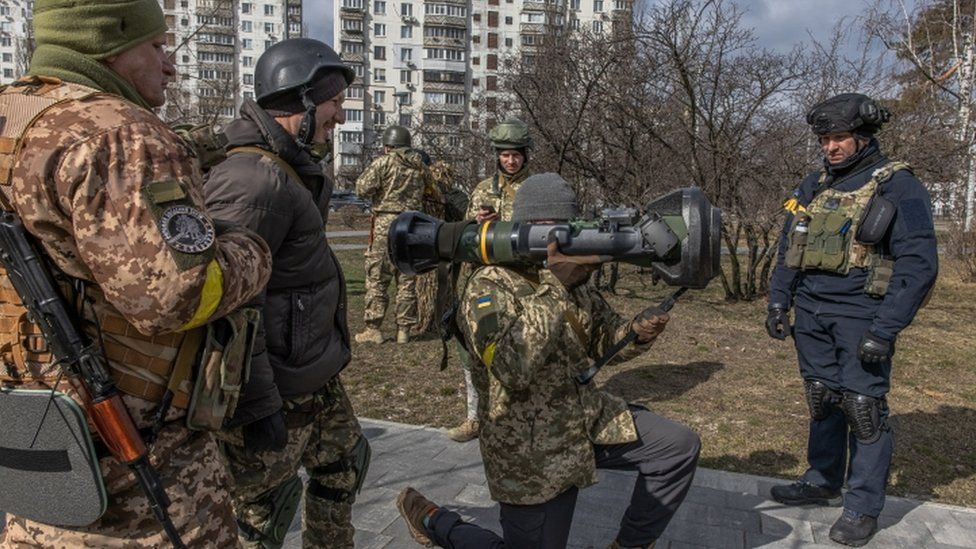 Nato members fear that supplying Ukraine with heavier offensive equipment like tanks and fighter jets could lead to direct open conflict between Russia and the alliance.
Russia warned on Thursday that the supply of weapons to Ukraine is harming any prospect of ending the war.
"Pumping weapons into Ukraine will not contribute to the success of Russian-Ukrainian talks," Kremlin spokesperson Dmitry Peskov said, referring to the peace negotiations between the two countries.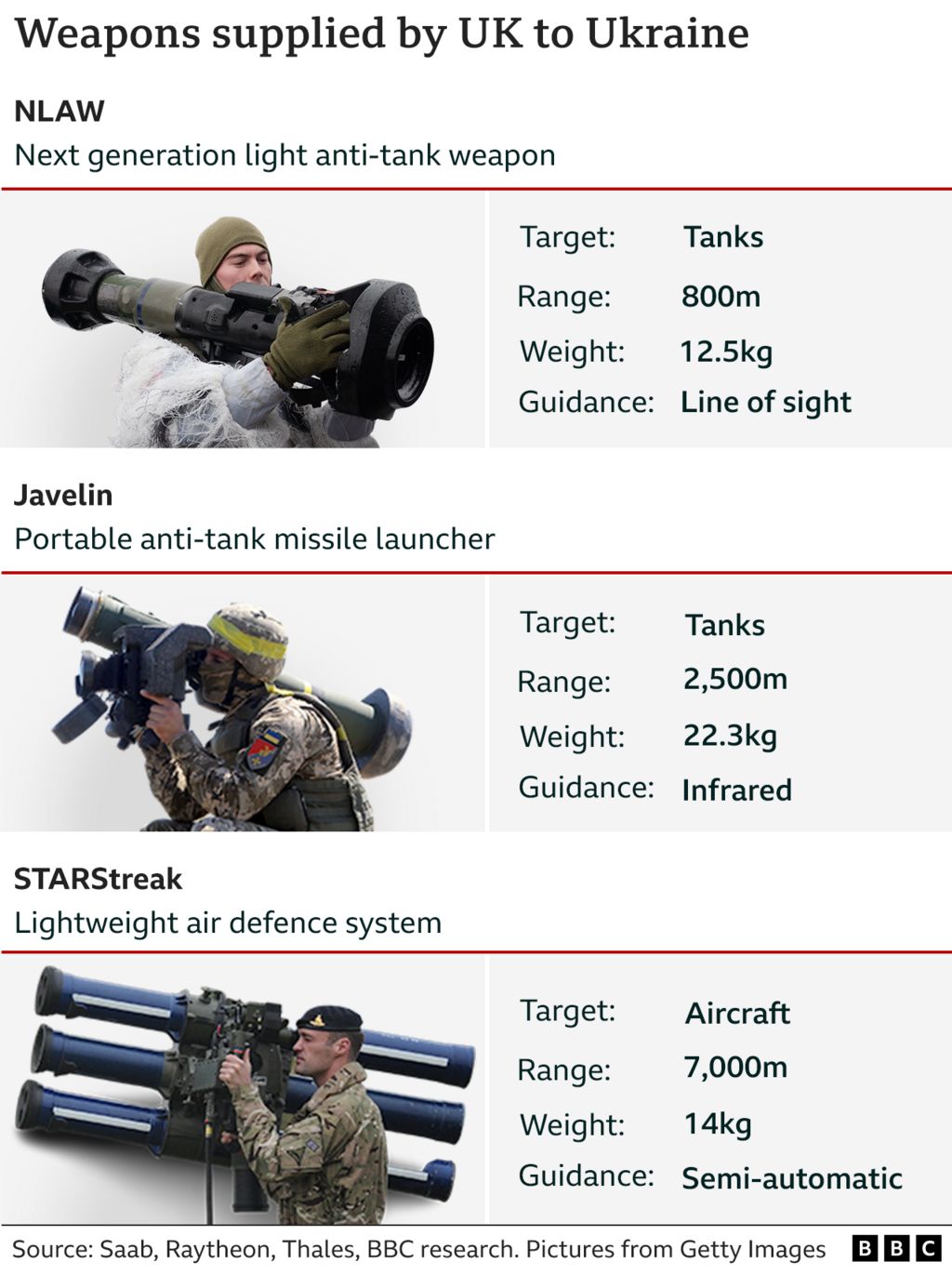 Speaking at Nato's headquarters ahead of Thursday's meeting, UK Foreign Secretary Liz Truss said "in the face of Putin's appalling aggression…we are stepping up our supply of weapons to Ukraine."
Ms Truss is yet to detail what those supplies will include, but the Times newspaper has reported that the UK is preparing to supply Kyiv with armoured vehicles.
It comes after reports this week that the Czech Republic is sending Soviet-era tanks to help Ukrainian forces, which if confirmed would make it the first Nato country to do so.

Source: BBC